Application Login
Thank you for your interest in applying for the Certification Process offered by the ABVLM. There are two application pathways as explained on the Application Paths page.

It is critical that you select the correct pathway for your specific situation. Failure to select the correct pathway will result in a full data loss and require you to restart your application from the beginning with the correct pathway. Therefore, please review the Application Paths prior to selecting a "START" link below. If you have any questions, please contact the ABVLM HQ Office.
Abbreviated Recap of Pathways


PATH ONE "Educational Path" - applicant must have completed an ACGME-accredited, venous-related Residency or Fellowship Program within past 5 years
PATH TWO "Experiential Path" - for applicants 5 years or more post Residency or Fellowship

Your Email Address to Use
It is preferable and strongly suggested that applicants use a personal email address, as opposed to a business email address. Corporate firewalls, policies, and spam filters may limit the email one receives at a business email address. Also, should your employment situation change in the future, your certification will stay linked to you via a personal email.
(NOTE: applicants and diplomates are able to change their email address within the certification platform, however a best practice is to start with a personal email address.)
Verification Email
An initial verification email is sent from the certification platform to your email, and IT MAY GO TO YOUR PROMOTIONS OR SPAM FOLDER. Please check there if you start the process and do not receive a verification email. The email will come from "support@abvlm.certemy.email" which you may wish to whitelist or add to your contacts prior to starting the application process.
---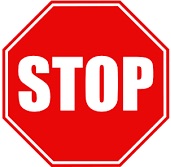 Have you read the above information prior to selecting an application pathway?
---
To begin the online application process, please click on one of the two links below, specific to your situation:
If you have already started an application on the Certemy platform and have login credentials, please link to the certification platform using this URL: https://abvlm.certemy.com/

If you applied for certification in a prior year (2021 Certification Cycle or earlier) and did not achieve certification, please contact the ABVLM HQ Office to ascertain what formerly submitted materials can be used for your new application.